Wine & Brewery Day Tour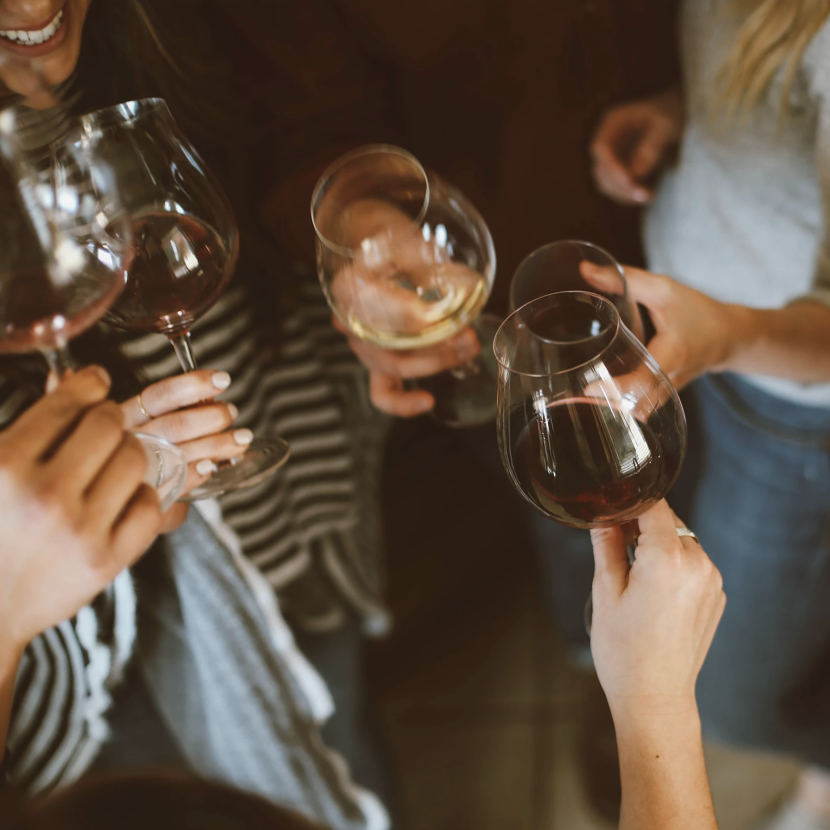 Duration: 6 Hours (approx.)
Product code: PBXLL0
Our beautiful region embraces you as if you were an old friend! You won't be in need of your schedule, laptop or watch! Epic Day Tours will give you the opportunity to explore at your own pace, reconnect and share in our passion for 'Seizing the Day'.

Minimum of 4 Adults on this tour. Individuals please contact us via our website enquiry form.

Tour overview
7 Hour Tour
10:00am - 5:00pm Door to Door
Option 1:​
South;
First stop Vineyard 28! Nothing calms the city mind more than a change of landscape. With a passionate interest in Italian grape varieties Mark and Pippa love to share their story with guests. Enjoy the forest surrounds and panoramic views on a Taste of Italy Tour!​
Next stop, 'Lying in the heart of the Ferguson Valley astride the Ferguson River is St Aidan Wines.' Their website describes it best! 'A boutique winery with a 'bud to bottle' focus on quality to deliver you the perfect drop.' We all enjoy a delicious lunch using mostly local ingredients; many of which come straight from their gardens, with scenery, atmosphere and friendly service.​
Still thirsty or hungry? The Bush Shack Brewery specialise in great tasting, all natural, unfiltered brews and flavoured alcoholic beverages!
There are more Epic views of the valley over vineyards, (Jennie & Danny of The Wild Bull Brewery argue they have the best!) and luscious green rolling hills, to experience their premium locally made beer, food, wine, art and music. You be the judge!​
We enjoy a return scenic drive to the village style town of Harvey where we take a drive by of the colourful murals by artist Anthea Ward. Harvey River Estate will give us a warm welcome. Enjoy a glass of wine with a handpicked range of artisan cheese or if you're feeling energetic climb 'The Big Orange" for an Epic view out across the orange orchard and vineyards.​
Our final stop before returning home is the Old Coast brewery. Bigger than any other microbrewery in Western Australia with state and national award-winning beers, including best beers in Western Australia, it's a perfect venue to conclude our epic day trip!​
Option 2:​
North;
Capture the mood as we take a relaxing drive to the extraordinary, unique and world class gardens of Araluen Botanic Park. Perth's oldest Botanic Gardens with it's amazing photo opportunities and walking bridges. Natural, beautiful and tranquil with exotic plant species, tulips, camellias and roses, set against a backdrop of our Australian native bushland, it's the perfect setting to begin our Epic day! ​
We visit Australia's first boutique winery, Millbrook Winery, for a taste of their elegant wines and a picnic (subject to availability and weather) or we can stop in at the warm and welcoming country atmosphere of the Jarrahdale Tavern for lunch, amidst the beautiful Jarrah Forrest; the perfect place to relax, followed by our Brewery Trail! An adventure for our craft beer connoisseurs;
The King Road Brewing Co., White Lake Brewery and finishing at our local family-run Three Rivers Brewery.
Tour highlights

We take care of the driving as you slow down, relax and soak up the atmosphere with wonderful friends. The amazing lush green vineyards, with varieties of premium quality wines, unique hand-crafted beers, gin and spirit accompanied with cheese platters, delicious food and panoramic views of the forest and farmlands, while taking 'a taste of Italy' wine tour and hearing stories about of the region from local tour guides will have you adapted, reignited and delighting in the 'here and now'.​
Fire up your senses and taste buds, on this Epic Day tour!!
Cost; 4-12pp $160 per Adult $145 Seniors
Additional transport cost (per group only) applies for transport from Perth City, Perth Airport, or outside our Mandurah pick up areas and/or for solo and small groups. Ask about our 'Bus Only' option. Please contact us for details.
​Tour Includes: Scenic Drive, Entrance fees, vineyard tour, bottled water, Lunch, 1 x wine tasting and Epic Day photo opportunities to share!
'Bus Only' prices from just $75 per hour per group! (minimum 2 hours, 1 - 12 pp, maximum 110 km from Mandurah) Please book via our Shuttle Page (cost does not include entrance fees or meals)

https://www.epicdaytours.com.au/wine-and-brewery-tour

Make an itinerary of your own for your group, and we will take you there!