Ferguson Valley Tour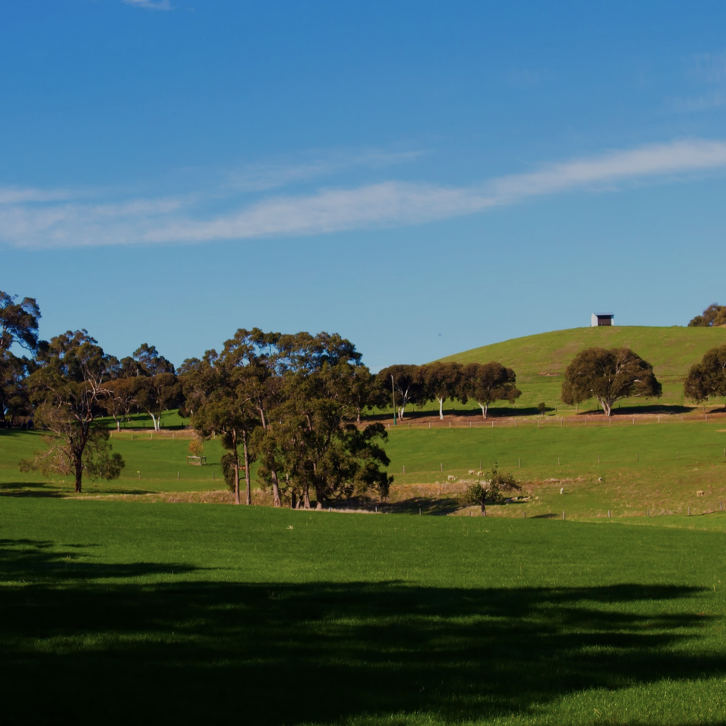 Duration: 7 Hours (approx.)
Product code: PJYUCQ
The Ferguson Valley is an epic picture postcard! A trail of dreams and inspirations! The long winding roads, rolling hills and green pastures lead to family run farms filled with oranges, vines and dairy cows. From farmland to the jarrah forest and natural waterways there is an epic scene around every bend!

Minimum of 4 Adults on this tour. Individuals please contact us via our website enquiry form.
Cost: Adults - $140 Seniors - $130
Pick up from your door in Mandurah or from Mandurah Train Station.
Please Note; Additional transport cost $150 (per group only) applies for transport from Perth City, Perth Airport or from outside our Mandurah pick up area, maximum 100km, please add by selecting 1 only; 'Group Additional Transport', when booking for your group door to door.

Includes: Entrance Fees, bottled water, lunch, 1 wine tasting and Epic Day photo opportunities.
'Bus Only' - Please book via our Home or Shuttle Page (cost does not include entrance fees or meals)
website: https://www.epicdaytours.com.au

Itinerary may change without notice should unforeseen events arise.
Tour overview
7 Hour Tour
We depart Mandurah at 9:00am and return approximately 4:00pm.​
Chose from 4 of the following stops. If we have time we'll fit in more!​
We wind our way through the green pastures of the South West Highway with beautiful scenic views and, located on a large plantation of orange trees, our first stop is for a wine and cheese tasting at the Harvey River Estate. Nestled among the orchards and with the new 'bigger than ever!' Big Orange, and a 62 step climb, you're sure to enjoy an epic view of the vineyard! Browse through their huge range of wine and lifestyle giftware too!
We then head off to explore the replica Stirling Cottage, overlooking the Harvey River. View the May Gibbs gumnut display in the visitors centre and wander through the beautiful gardens and the mini orchard, to perhaps spot a Pacific Black Duck or a Pale Flecked Garden Sunskink!​
Detouring into the main street of Harvey we view the colourful murals by artist Anthea Ward, and then head to Harvey Cheese for a "best eaten greedily" experience. ​
We make our way to lunch, right in the heart of the Geographe region. Aiden's winery is a boutique family owned and operated 10 acre vineyard, on the banks of the Ferguson river, in what the owners describe as 'a little patch of heaven in the Ferguson Valley'.​
The famous Gnomesville is your next photographic opportunity! This Epic town is populated by thousands of gnomes from all over the world! Think of a quirky sign and bring along your own little Gnome to add to the village!​
We visit Wellington Dam to view artist Guido Van Helten's 8000m2 mural spanning the side of the dam wall. ​
Our return journey includes a visit to a special hidden gem. Owner John Ablett's lifetime of working with wood and a passion for collecting has resulted in the creation of the Featured Wood Gallery and Museum in Australind. Returning home via the Forrest Highway in time to prepare for dinner.
​
Tour highlights
The Ferguson Valley is home to some of the most renowned wineries and the best quality food and drink you will enjoy. Let's take a trip 'off the beaten track' and explore this beautiful valley together. From a sea of golden brown, as the ground dries and thirsts for rain to a sea of green and a myraid of exotic colours as it spectacularly revives, the valley is never short of seasonal changes and epic scenery to experience.

​The historic towns with their heritage sites, glassware, ceramics, jewellery galleries and museums with an incredible collection of memorabilia, will take you from your familiar world to place you in a new one.
Leave the Ferguson Valley with the cosy feeling of having journeyed with friends to find something lovely.
​